**Attention: Healthy people who want to honor their bodies and want to LOSE WEIGHT, and have MORE ENERGY using a Paleo diet.**
Are you ready to FINALLY get RID OF THE BLOCKS in your way and start QUICKLY having the BODY you desire?
"Imagine- an easier way to have a HEALTHY BODY so you can unleash the GREATNESS that's inside you
I teach my 6-step Paleo system for understanding EXACTLY which foods your body needs to heal your love/hate relationship with food"
Hi,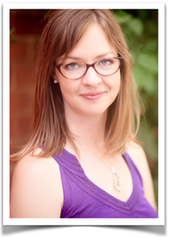 Does this sound familiar?
You thought by now you'd have a body you love (or at least like a lot). You try to stick to a healthy diet but it just doesn't seem to be working. You may feel scared that you'll never get there.
Your exciting, soul-satisfying projects are on hold, because you just don't have the energy to get started.
You've tried the latest diet trends but have not made much progress. Have you tried many one-size-fits-all diets but couldn't stick to them?
You lie awake at night, wondering what to wear to an upcoming event. Your clothes just don't fit well anymore.
Well, I know exactly how you feel, because I used to be in that same place.
My name is Serenity Heegel, and I'm thrilled to offer my Full Body Reset System. Helping people find a healthy lifestyle THAT WORKS for them is my passion!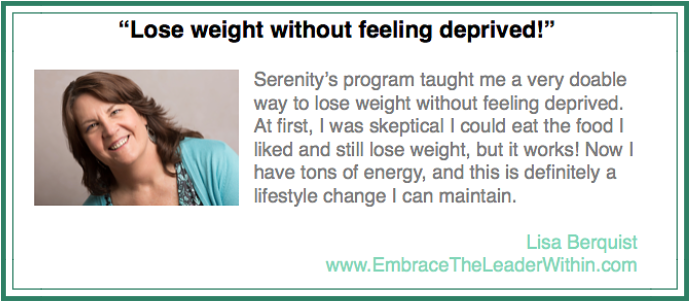 FULL BODY RESET SYSTEM
My Full Body Reset System is an easy, fast, and inexpensive way to achieve TOTAL health and a body you are happy with!
In fact, my program will help you:
Lose weight without feeling hungry so you can fit into your skinny clothes again!
Detoxify your body and raise your vibration so you can think more clearly
Develop a positive and healthy attitude towards food. Once you do, it's easy to choose what to eat and love every bite!
Eliminate toxins from your diet to flatten your belly
Improve your digestion and raise your overall vitality
But there is a catch. As many of you know, it's not easy to achieve these results. You've tried to do many of these things before, but with few results. If you don't know how to release the blocks holding you back, you can easily waste hundreds of hours with nothing to show for it.

So, learning what foods are best for your body is crucial to your success. But it's only the beginning. You ALSO need to:
Become the authority on your own health. Nobody knows your body like you do. Use that knowledge to your advantage.
Eliminate old sabotaging behaviors that prevent you from getting back on the wagon. Everyone falls off (yes, even me!)
Now, you may have read some Paleo blogs or tried some Paleo recipes, but you have been guessing at certain things.
(But it's STILL not working, is it?)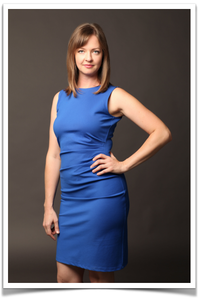 That's because you don't have my SYSTEM. You see, I have this down to a science. I know EXACTLY what you need to do and HOW to get the BEST results. I lost 20 POUNDS after starting a Paleo diet and have easily kept it off for 3 years! My clients lose an average of 15 pounds during a Paleo 30-day reset.
It's not your fault that you struggle with your body. Mainstream thinking about health is outdated and wrong. Discovering what your individual body needs to be healthy requires a rebellious streak!
So, now you may be wondering, "Serenity, how EXACTLY are you going to teach me to…
Lose weight without feeling hungry or spending hours in the gym
Have more energy
Make healthier choices based on what my body wants
Become an expert on my own nutrition
Reduce junk food cravings
…so that I can feel good in my own skin and use my new energy to make a difference in the world?"
Good question!
Here's my answer…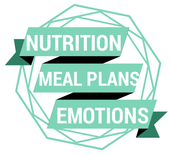 I've designed this product to go deeper than most diet plans. Some focus only on nutrition…some give individualized meal plans…or emotional support techniques. But I want better results for you than that. I'm using my expertise to combine all of these together.
I use an amazing body reset process that uses an elimination diet plus tapping into your own intuition to quickly learn what foods your body needs. I'm going to hold your hand all the way through this one. It's not okay with me for you to do anything but start prioritizing your health and increasing your joy.
Here are the SPECIFICS of how we're going to do this 6-week program…together:
1) Personal Assessment to document your goals and help me customize this program to your lifestyle
2) 30-Day Elimination Diet Protocol with lists of included and excluded foods, socializing tips, and dining out guidelines
3) Two Weeks of Customized Meal Plans based on your lifestyle and taste preferences
4) Six Weekly 1-on-1 Support Calls and emails directly with me. You'll have support beginning 1 week before the elimination diet until 1 week after
5) Emotional Support Exercises so you can learn what foods your body truly desires and overcome blocks to success
Sound good? I think so too! And guess what… that's not all.
From this program, you will have everything you need to learn the truth about nutrition and get started right away. But I want more for you. I want to share every little thing I've learned about successful elimination diets. I'm offering a BONUS of a collection of my favorite Paleo recipes to tantalize your tastebuds and help keep you on track.
So, now you're probably wondering, "What's this going to cost me?"
Here is is plain and simple. This system is easily worth $1297 (but I'm only going to charge you $997!)

Yes Serenity! I'm ready to lose weight and have more energy today!
For just $997, I understand I'm getting:
Serenity's complete system for a 6-week Paleo reset diet
Six 1-on-1 coaching calls with Serenity (30 minutes each)
Meal plans, recipe templates, and strategies for dining out
BONUS collection of my favorite Paleo recipes
And I know I'm protected by the "Full Body Reset System" guarantee.
1 Payment of $997
Need a payment plan? No worries! Just use the Monthly Payments option below.
3 Monthly Payments of $365
For any questions, please contact serenity@joyofpaleo.com.
So, are you ready to get started? I would love to work with you! Click Buy Now because a better body is only 6 weeks away.
In Health,

P.S. I REALLY care about your health and urge you to invest in some type of program to start seeing results- FAST! It doesn't have to be with me, but please take that next step. Don't let this be one more thing you need to think about. Nothing will keep you from your dreams faster than procrastination. So ask yourself YES or NO, and trust that answer. If yes, click Buy Now to get started today and let me personally guide you 1-on-1 through my system for creating a body that you love.
Disclaimer: Since 2010, I have spent hundreds of hours researching the Paleo diet. I keep up with the latest and greatest information so you don't have to! However, I'm not a doctor, licensed nutritionist, or licensed dietician. If you have any doubts at all about the recommendations on this website or in my program, please don't follow them. You follow these guidelines at your own risk.